Reports
Citco Monthly Hedge Fund Update - October 2023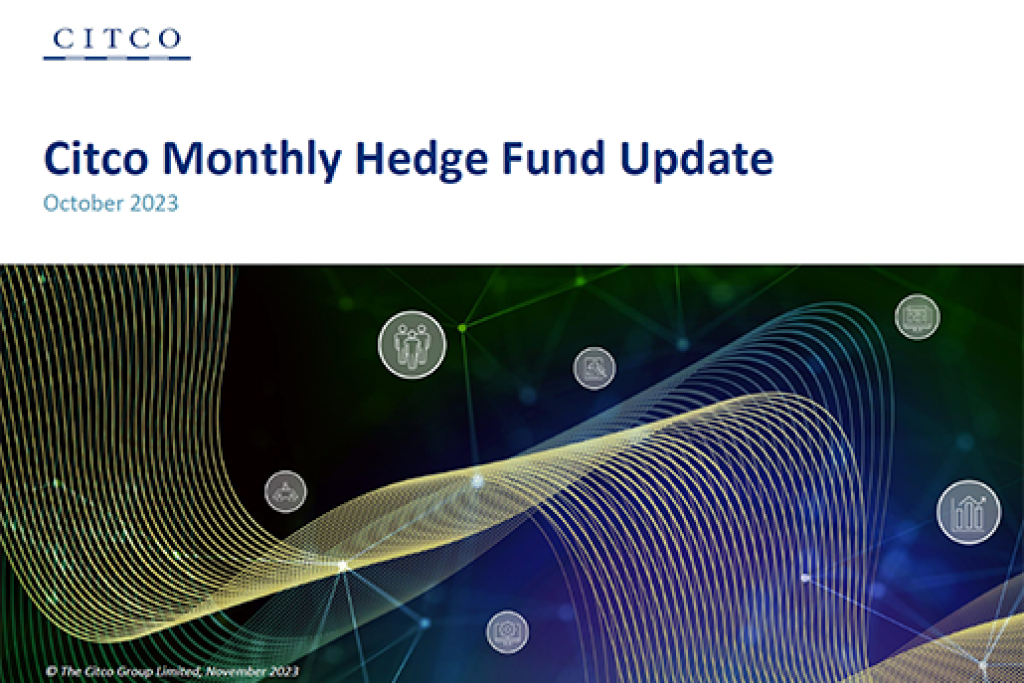 15 November 2023 - Hedge funds administered by the Citco group of companies (Citco) saw performance dip once again in October, continuing the recent downward trend, with an overall weighted average return of -0.4% that matched September's figure.
In a sharp U-turn from the previous month, Commodities funds were the worst performers, with a weighted average return of -2.6%. Most other strategy types saw small declines in performance; Event Driven funds had a weighted average return of -0.9%, followed by Multi-Strategy at -0.7%, Fixed Income Arbitrage at -0.6%, and Equities at -0.5%.
These are some of the findings from Citco's Monthly Hedge Fund Update, which explores performance, capital flows, trade volumes and treasury volumes during the month of October.