Reports
The big picture: The British Virgin Islands (BVI) open for international business
20 April 2023 - With a thriving economy based on international financial services, the BVI is often a top choice for individuals and businesses who recognize the opportunities presented by the jurisdiction's business-friendly environment.

Whilst the latest developments to the BVI's legal and regulatory landscape demonstrate a further commitment to international best practice, we understand that navigating new requirements may at times be challenging.
This report aims to provide an up-to-date overview on the regulatory and administrative obligations placed on companies operating in and from the BVI based on the current legislation and regulations as published by the authorities to meet the best-in-class international standards enforced by independent, global bodies.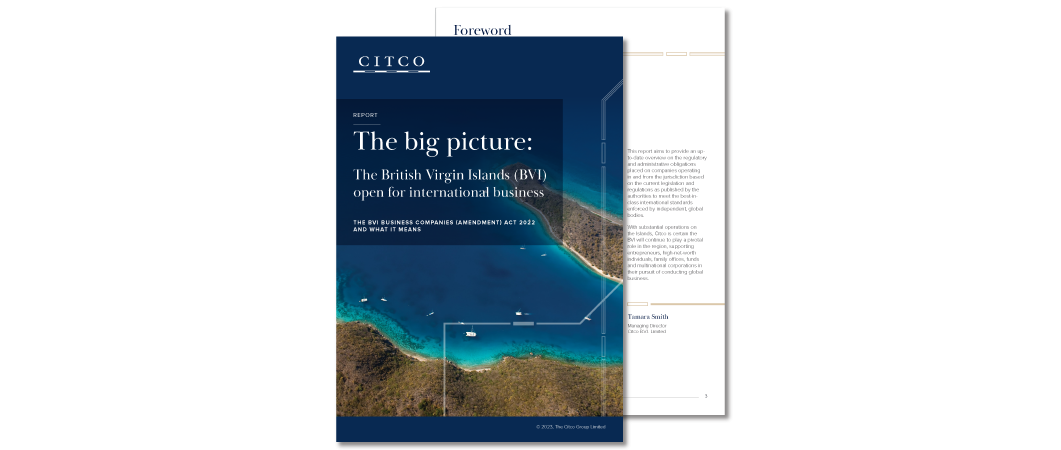 An up-to-date overview on the regulatory and administrative obligations placed on companies operating in and from the BVI