Reports
H1 2023 Fund of Hedge Fund Update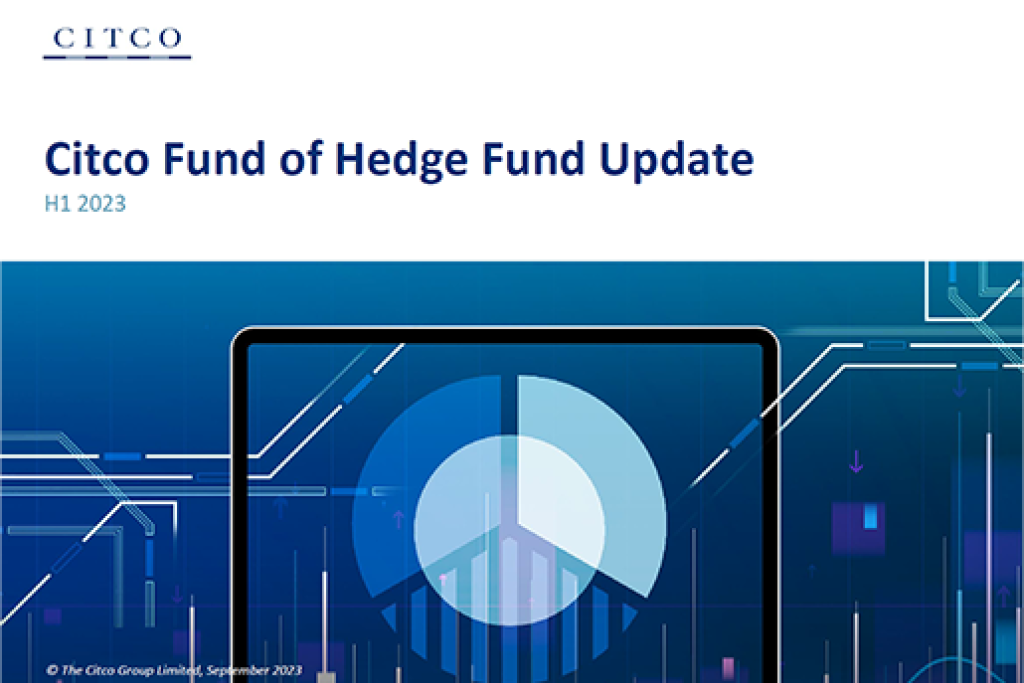 25 September 2022 - Funds of Hedge Funds administered by Citco had a positive first half of 2023, with the average fund returning 2.87% to end of June, amid a broad resurgence for the asset class. The average return was also ahead of the median return of 2.27%.
The figures are a turnaround versus the first six months of 2022, as well as the overall returns for last year, both of which were negative (please see our H1 2022 and 2022 Fund of Hedge Fund Updates).
These are some of the findings from Citco's H1 2023 Fund of Hedge Fund Update, which explores the data behind the sector's strong performance. Download the full report to see further insights, as well as a granular overview of how firm size and portfolio positions played into average returns.