Reports
Solid foundations - An operational guide to launching Infrastructure Funds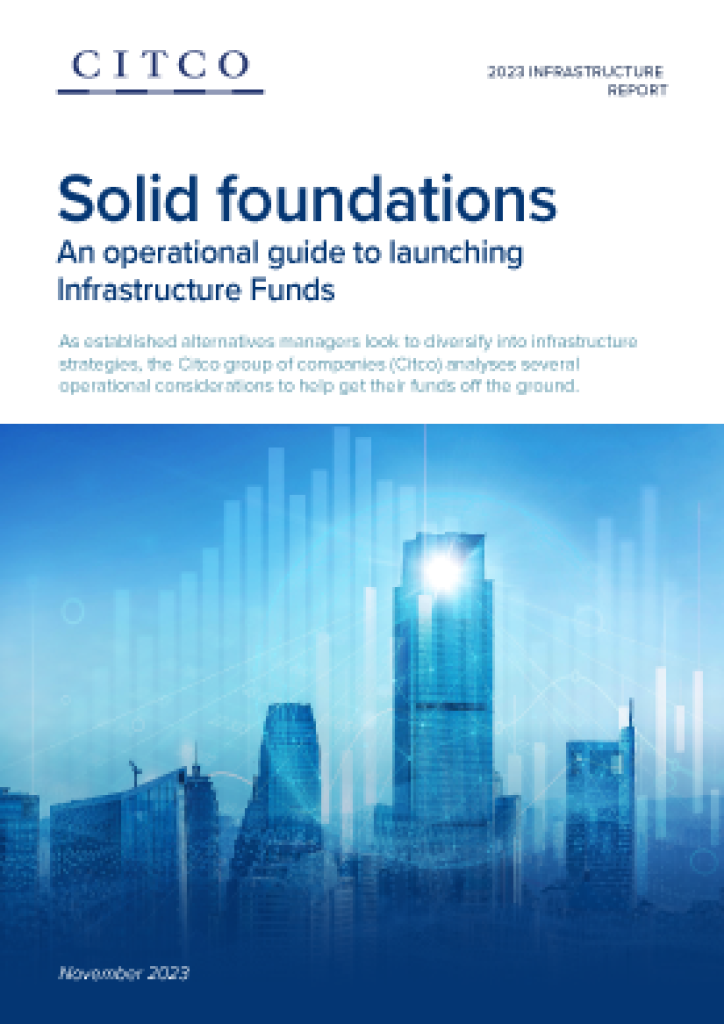 28 November 2023 - The infrastructure investment opportunity globally is expected to grow significantly in the coming years, with multiple long-term themes - including energy transition and population growth - supporting the investment case.
An increasing number of established alternatives managers are branching out into infrastructure to gain exposure to the asset class for the first time, but for those doing so, there are a number of operational points to take into account, including setting up suitable fund and fee structures, managing cash, and having access to the right technology platforms.
In our new report, the Citco group of companies shares some of our insights around launching infrastructure funds, based on our experience of administering $65B of Assets Under Administration (AUA) in Infrastructure, $190B in Real Assets AUA, and $808B of AUA overall in Private Markets.